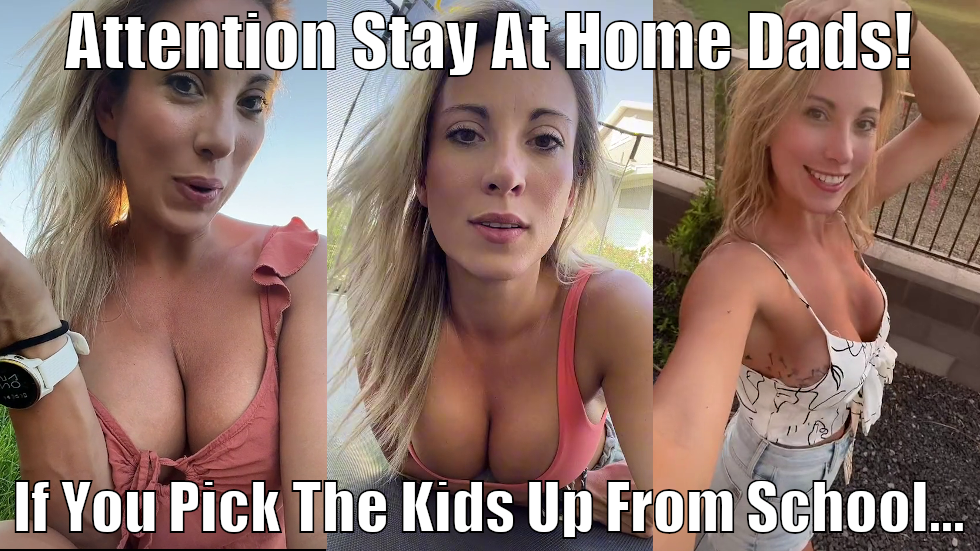 In some school pickup line in Colorado, sits none other than TXReeMarie, waiting patiently, for her child to emerge from those steel reinforced school doors. Now she's probably making a tiktok video but other than that, nothing else out of the ordinary. The problem is though, she's still causing utter chaos. The cars both behind her and in front of her won't move. Dads can be seen constantly adjusting their mirrors, trying to turn their heads without "turning their heads." They're even forgetting to move forward when the opportunity arises. And to boot, some dads are even suffering next strain while attempting to view the picturesque mountain views Colorado has to offer.
Throw in the fact that Moms, who are in that very same line, with toddlers in tow, are screaming at the top of their lungs, "Move Forward You F*cking B*stard!" and its easy to see that every day, the school pickup line is an utter sh*tshow and not a nice place to be around 2:30 pm. If you'd like to witness what all the commotion is about, feel free to follow her on tiktok at TXReeMarie_Disruptive. She even has an older account called TX.ReeMarie that may of interest as well.
Oh, her kid is also on the football team. And, she attends the practices. It probably explains why all the little wide receivers have head injuries due to getting hit in the head with the football because they're too busy looking at the stands instead of looking at the quarterback.
OK, so it's clear that if you made it this far, you probably really enjoy mountains. Here is a cool account talking about the most dangerous mountain on the planet.
Happy Mountaineering.